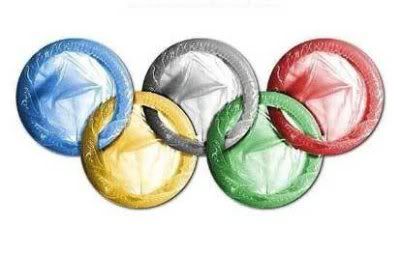 Above all, taking the shield of faith, wherewith ye shall be able to quench all the fiery darts of the wicked. Ephesians 6:16
As the Chinese government prepares for the arrival of athletes from all over the world, they are apparently on a campaign to make sure that "troublemakers" are kept away. At the VOM
Persecution Blog

,
you can gather more information about these troublemakers and how they are being dealt with in order to keep them as far from the games as possible. This is just another face of the persecution poured out on believers of the Lord Jesus throughout all time. More pain, suffering, and tears for the people of God.
God's people have always been "troublemakers" to one group of people or another. This is very clear as I read the daily entries in the book
The One Year Christian History
that I was privileged to receive this Christmas. The afflictions suffered take on various forms, but it has been and continues to be a part of the Christian faith.
Troublemakers tend to get into fights. Is the Christian life a fight? What do you think? I say it is. It's a fight against the world, the flesh, and the devil. I've often spoken of this--that we're soldiers and that this is warfare. We make trouble for those who hold the banner of error and falsehood. We make trouble by preaching and teaching truth. A sharp sword indeed. Put on all your armor, you troublemakers! Got on your shield? You really do need it in this day of battle! The brethren in China are wearing theirs, are you wearing yours?
Would anyone fight the fight of a Christian soldier successfully and prosperously? Let him pray for a continual increase of faith. Let him abide in Christ, get closer to Christ, tighten his hold on Christ every day that he lives. Let his daily prayer be that of the disciples: 'Lord, increase my faith' (Luke 17:5). Watch jealously over your faith, if you have any. It is the citadel of the Christian character, on which the safety of the whole fortress depends. It is the point which Satan loves to assail. All lies at his mercy if faith is overthrown.
. . J. C. Ryle
I'm in a fight and I have my shield. I guess that makes me a troublemaker.